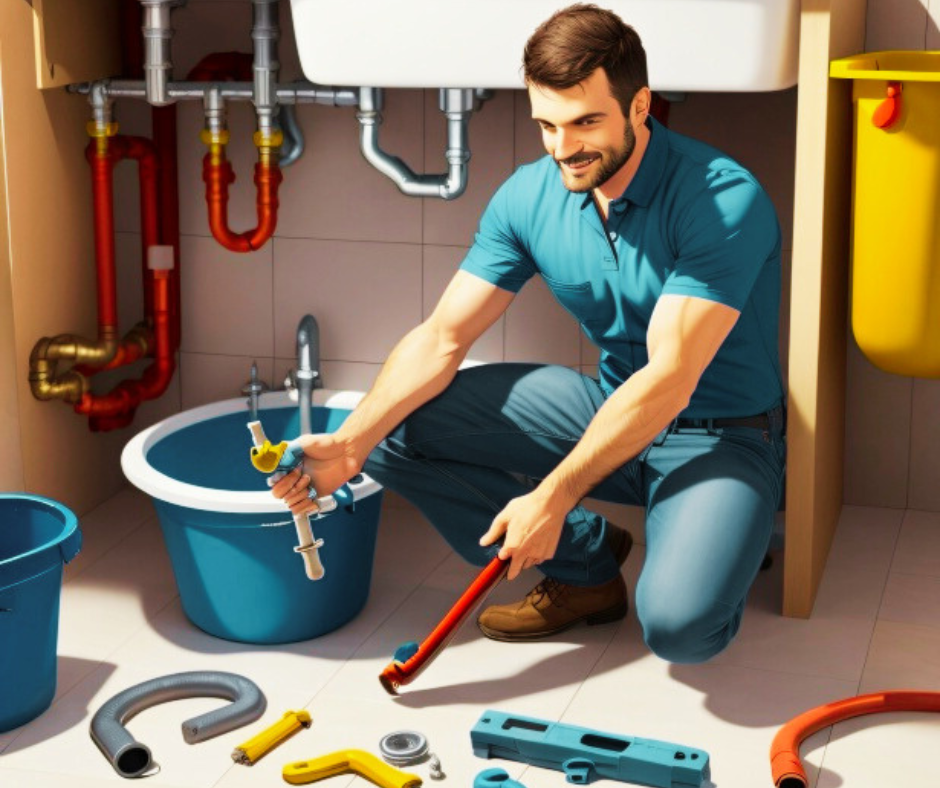 Swift Plumbing Repair in New Baltimore with Frost & Kretsch Plumbing
Swift Plumbing Repair in New Baltimore with Frost & Kretsch Plumbing
Expert Plumbing Repair in New Baltimore
Dealing with plumbing problems can be a real headache, but Frost & Kretsch Plumbing is here to save the day. As the leading plumbing repair specialists in New Baltimore, they offer a wide range of services to cater to all your repair needs.
Prompt and Reliable Plumbing Repairs
At Frost & Kretsch Plumbing, they understand the inconvenience caused by plumbing issues. That's why they prioritize prompt and reliable plumbing repairs. Simply give them a call at (586) 675 – 0097, and their skilled technicians will be at your doorstep in no time to assess the problem and offer effective solutions.
Addressing Plumbing Emergencies
Plumbing emergencies can happen at any time, day or night. You can count on Frost & Kretsch Plumbing to handle your urgent plumbing repair needs. Their emergency plumbing services ensure that you have a trusted team to rely on, even during the most critical situations.
Comprehensive Plumbing Repair Services
From leaky faucets and burst pipes to clogged drains and faulty water heaters, Frost & Kretsch Plumbing can handle it all. Their team of experienced technicians is equipped with the latest tools and knowledge to address a wide range of plumbing problems efficiently.
Quality Workmanship Guaranteed
When it comes to plumbing repair, quality workmanship is essential for long-lasting solutions. Frost & Kretsch Plumbing takes pride in their skilled technicians who deliver top-notch repairs with attention to detail. Rest assured, your plumbing system will be in safe hands.
Explore Their Website for More Information
Curious to know more about the services they offer? Head over to their website at https://fkplumbing.com/ to explore the comprehensive list of plumbing repair solutions. From detailed service descriptions to customer testimonials, you'll find everything you need to know about Frost & Kretsch Plumbing.
Local and Community-Oriented
As a local plumbing repair company, Frost & Kretsch Plumbing understands the unique needs of New Baltimore residents. They take pride in serving their community and ensuring that homeowners have access to reliable plumbing repairs when they need them the most.
Visit Their Office at 47212 Jefferson Ave. New Baltimore Mi 48047
For face-to-face consultations or discussions about your plumbing repair needs, you can visit Frost & Kretsch Plumbing's office at 47212 Jefferson Ave. New Baltimore Mi 48047. Their friendly staff will be more than happy to assist you and provide expert guidance.
Conclusion
When you require plumbing repair services in New Baltimore, Frost & Kretsch Plumbing is the name you can trust. With their prompt and reliable repairs, comprehensive services, and dedication to quality workmanship, they are the go-to experts for all your plumbing repair needs. Save their number (586) 675 – 0097, and remember that Frost & Kretsch Plumbing is just a call away whenever you need swift and dependable plumbing repairs in New Baltimore.
Your Local Plumber For All Your Needs