Sewer & Drain Cleaning or Repair
Frost and Kretsch Plumbing, Macomb County's premier plumbing service provider, can help you with any size sewer and drain cleaning or repair in your home or commercial building including; main lines, sinks, toilets, showers, bathtubs, floor drains, trench lines, barn lines, frozen lines, laundry tubs, garbage disposals, bradley tubs, grease traps, shower lines, slow moving drains, more…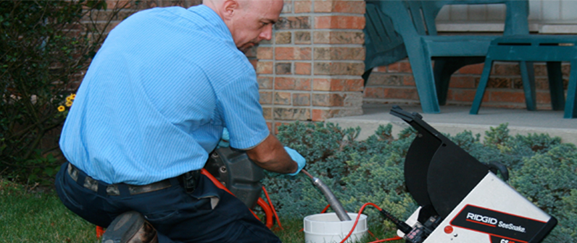 For sewer and drain inspections, high end camera equipment is used to scope the line. This allows for an accurate diagnosis and cost estimate. If cleaning is required, a state-of-the-art high pressure water jetter is used to effectively and efficiently rid sewers and drains of the worst clog causing debris.
Businesses who commonly require commercial sewer and drain cleaning or repair are listed here:
Apartment and condominium complexes
Retail buildings
Manufacturing companies
Auto shops
Restaurants
Hotels
Athletic facilities
Convenience stores
Grocery stores
Property management companies
The technician assigned to your project is certified and highly trained. Your drain or sewer cleaning will be scheduled at your convenience, whether the project calls for snaking or high pressure water jetting.
No hidden fees or costs!
Your technician will provide your project cost prior to beginning work. The final bill will not exceed the quoted price. Guaranteed.