Best Emergency plumber near me

Best Emergency Plumber Near Me
Frost & Kretsch Plumbing is the top Emergency Plumber Near Me. Owners Mark Frost & Jeff & Dave Kretsch along with their personnel of master and licensed plumbers will swiftly evaluate your plumbing concerns, and complete the job with minimal disruptions to your business. Your facility is left clean, and the work you receive is 100% guaranteed to your full satisfaction.
Call now if you have issues or questions about any of the following residential plumbing issues:
Sump pumps and sewage ejection pumps:
Sump Pumps And Sewage Ejection Pumps: When a sump pump is installed with a water operated back-up pump, you can rest assured that a power outage won't leave you with a wet basement. Even without a sewer line below your basement, with a sewage ejection pump, you won't be restricted to street level plumbing installation.
Sewer Video Camera Inspection:
Sewer Video Camera Inspection: Advanced plumbing technology is here! Save thousands of dollars by quickly locating sewer damage without the trouble or costs of destroying your valuable landscaping.
Sewer and drain cleaning:
Sewer And Drain Cleaning: Whether it's ordinary sewer upkeep or an emergency sewer blockage, Frost & Kretsch Plumbing has the equipment to rapidly snake or high power water jet any size drain. The state-of-the-art high pressure water jetter used is effective and efficient at ridding sewers and drains of the worst clog causing debris.
Water heaters:
Water Heaters: By keeping top name brands such as Lochinvar and Bradford White on hand, it's easy to quickly install & service all types of hot water heaters, including gas and electric hot water heaters as well as water- and energy-saving tankless hot water heaters.
Water main and sewer service:
Installation and maintenance of water and sewer connections is no little task. Services such as new hookups to a water main and city sewer system, and complete home repiping are completed timely and professionally. Permit and Insurance requirements are coordinated on your behalf.
Toilets, Bathtubs, Showers, Sinks And Faucets:
Quality installation of new toilets, bathtubs, showers, sinks and faucets is done at your convenience.
Garbage disposals:
Installation, repair or replacement of any kitchen sink garbage disposal system.
Frozen pipes:
Frozen pipes are unfrozen swiftly using a safe thawing machine for a fast thaw to get your water flowing again.
No Hidden Fees Or Costs! Your plumber will give your project cost before beginning work. The final bill will not exceed the quoted costs. Guaranteed.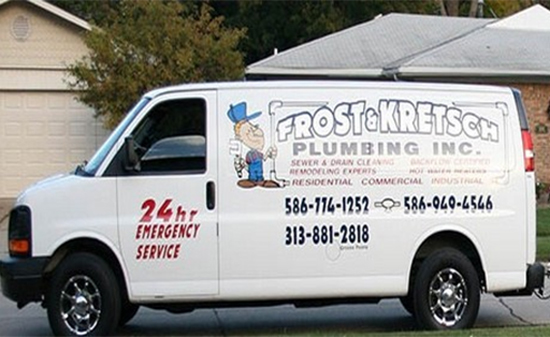 FREQUENTLY ASKED QUESTIONS
What are your prices? Prices are aggressive and have even been labeled "reasonable". You will always know the cost of your repair before work begins. Your estimate is derived on your service requirements, not on an estimate of hours. This ensures you get the fairest price achievable. Call now for an in person evaluation and individualized cost estimate.
Is your work guaranteed?  Yes! You will be 100% satisfied or your money will be returned. We ensure you are entirely pleased with the job provided before we leave. If you are not, we will work to solve any issues. If we can not perform the repair to your satisfaction, your money will be refunded. Guaranteed!
How quickly will you arrive?  Same day or 24 hour emergency service is provided. A plumber or technician often arrives within an hour.
Are you licensed and insured?  Yes. Our technicians, plumbers and master plumbers are licensed and insured. In Addition we ensure our skilled team undergo ongoing structured education encompassing new advances in the field of plumbing. This is essential because it ensures your plumbing problem is overcome with the best up to date technology and education available. Lastly, each of the plumbers on staff has years of experience tackling every plumbing matter you can conceive. No plumbing challenge is too difficult or complicated.
Will you come out on holidays and weekends?  Yes! Emergencies seem to hit at the terrible times including weekends, holidays and the middle of the night. Your plumbing trouble won't wait for the next business day, so our plumbers are on call 24 hours each day, every day. And our charges do not rise for these times.
Providing services in:Armada
|Center Line
|Clinton Township
|Eastpointe
|Fraser
|Harrison Township
|Macomb
|Mount Clemens
|New Baltimore
|New Haven
|Ray
|Richmond
|Romeo
|Roseville
|Saint Clair Shores
|Sterling Heights
|Utica
|Warren
|Washington Armada
|Center Line
|Clinton Township
|Eastpointe
|Fraser
|Harrison Township
|Macomb
|Mount Clemens
|New Baltimore
|New Haven
|Ray
|Richmond
|Romeo
|Roseville
|Saint Clair Shores
|Sterling Heights
|Utica
|Warren
|Washington Armada
|Center Line
|Clinton Township
|Eastpointe
|Fraser
|Harrison Township
|Macomb
|Mount Clemens
|New Baltimore
|New Haven
|Ray
|Richmond
|Romeo
|Roseville
|Saint Clair Shores
|Sterling Heights
|Utica
|Warren
|Washington Armada
|Center Line
|Clinton Township
|Eastpointe
|Fraser
|Harrison Township
|Macomb
|Mount Clemens
|New Baltimore
|New Haven
|Ray
|Richmond
|Romeo
|Roseville
|Saint Clair Shores
|Sterling Heights
|Utica
|Warren
|Washington Armada
|Center Line
|Clinton Township
|Eastpointe
|Fraser
|Harrison Township
|Macomb
|Mount Clemens
|New Baltimore
|New Haven
|Ray
|Richmond
|Romeo
|Roseville
|Saint Clair Shores
|Sterling Heights
|Utica
|Warren
|Washington Armada
|Center Line
|Clinton Township
|Eastpointe
|Fraser
|Harrison Township
|Macomb
|Mount Clemens
|New Baltimore
|New Haven
|Ray
|Richmond
|Romeo
|Roseville
|Saint Clair Shores
|Sterling Heights
|Utica
|Warren
|Washington Armada
|Center Line
|Clinton Township
|Eastpointe
|Fraser
|Harrison Township
|Macomb
|Mount Clemens
|New Baltimore
|New Haven
|Ray
|Richmond
|Romeo
|Roseville
|Saint Clair Shores
|Sterling Heights
|Utica
|Warren
|Washington Armada
|Center Line
|Clinton Township
|Eastpointe
|Fraser
|Harrison Township
|Macomb
|Mount Clemens
|New Baltimore
|New Haven
|Ray
|Richmond
|Romeo
|Roseville
|Saint Clair Shores
|Sterling Heights
|Utica
|Warren
|Washington Armada
|Center Line
|Clinton Township
|Eastpointe
|Fraser
|Harrison Township
|Macomb
|Mount Clemens
|New Baltimore
|New Haven
|Ray
|Richmond
|Romeo
|Roseville
|Saint Clair Shores
|Sterling Heights
|Utica
|Warren
|Washington Armada
|Center Line
|Clinton Township
|Eastpointe
|Fraser
|Harrison Township
|Macomb
|Mount Clemens
|New Baltimore
|New Haven
|Ray
|Richmond
|Romeo
|Roseville
|Saint Clair Shores
|Sterling Heights
|Utica
|Warren
|Washington Armada
|Center Line
|Clinton Township
|Eastpointe
|Fraser
|Harrison Township
|Macomb
|Mount Clemens
|New Baltimore
|New Haven
|Ray
|Richmond
|Romeo
|Roseville
|Saint Clair Shores
|Sterling Heights
|Utica
|Warren
|Washington Armada
|Center Line
|Clinton Township
|Eastpointe
|Fraser
|Harrison Township
|Macomb
|Mount Clemens
|New Baltimore
|New Haven
|Ray
|Richmond
|Romeo
|Roseville
|Saint Clair Shores
|Sterling Heights
|Utica
|Warren
|Washington Armada
|Center Line
|Clinton Township
|Eastpointe
|Fraser
|Harrison Township
|Macomb
|Mount Clemens
|New Baltimore
|New Haven
|Ray
|Richmond
|Romeo
|Roseville
|Saint Clair Shores
|Sterling Heights
|Utica
|Warren
|Washington Armada
|Center Line
|Clinton Township
|Eastpointe
|Fraser
|Harrison Township
|Macomb
|Mount Clemens
|New Baltimore
|New Haven
|Ray
|Richmond
|Romeo
|Roseville
|Saint Clair Shores
|Sterling Heights
|Utica
|Warren
|Washington Armada
|Center Line
|Clinton Township
|Eastpointe
|Fraser
|Harrison Township
|Macomb
|Mount Clemens
|New Baltimore
|New Haven
|Ray
|Richmond
|Romeo
|Roseville
|Saint Clair Shores
|Sterling Heights
|Utica
|Warren
|Washington Armada
|Center Line
|Clinton Township
|Eastpointe
|Fraser
|Harrison Township
|Macomb
|Mount Clemens
|New Baltimore
|New Haven
|Ray
|Richmond
|Romeo
|Roseville
|Saint Clair Shores
|Sterling Heights
|Utica
|Warren
|Washington Armada
|Center Line
|Clinton Township
|Eastpointe
|Fraser
|Harrison Township
|Macomb
|Mount Clemens
|New Baltimore
|New Haven
|Ray
|Richmond
|Romeo
|Roseville
|Saint Clair Shores
|Sterling Heights
|Utica
|Warren
|Washington Armada
|Center Line
|Clinton Township
|Eastpointe
|Fraser
|Harrison Township
|Macomb
|Mount Clemens
|New Baltimore
|New Haven
|Ray
|Richmond
|Romeo
|Roseville
|Saint Clair Shores
|Sterling Heights
|Utica
|Warren
|Washington Armada
|Center Line
|Clinton Township
|Eastpointe
|Fraser
|Harrison Township
|Macomb
|Mount Clemens
|New Baltimore
|New Haven
|Ray
|Richmond
|Romeo
|Roseville
|Saint Clair Shores
|Sterling Heights
|Utica
|Warren
|Washington Armada
|Center Line
|Clinton Township
|Eastpointe
|Fraser
|Harrison Township
|Macomb
|Mount Clemens
|New Baltimore
|New Haven
|Ray
|Richmond
|Romeo
|Roseville
|Saint Clair Shores
|Sterling Heights
|Utica
|Warren
|Washington Armada
|Center Line
|Clinton Township
|Eastpointe
|Fraser
|Harrison Township
|Macomb
|Mount Clemens
|New Baltimore
|New Haven
|Ray
|Richmond
|Romeo
|Roseville
|Saint Clair Shores
|Sterling Heights
|Utica
|Warren
|Washington Armada
|Center Line
|Clinton Township
|Eastpointe
|Fraser
|Harrison Township
|Macomb
|Mount Clemens
|New Baltimore
|New Haven
|Ray
|Richmond
|Romeo
|Roseville
|Saint Clair Shores
|Sterling Heights
|Utica
|Warren
|Washington