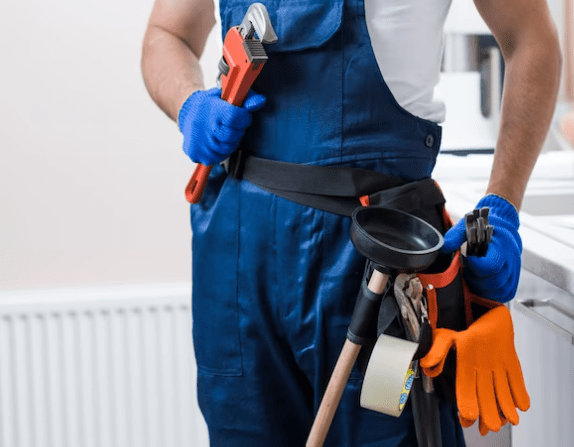 Frost & Kretsch Plumbing: Your Trusted Plumbing Company in Sterling Heights
Frost & Kretsch Plumbing: Your Trusted Plumbing Company in Sterling Heights
Your Local Plumbing Experts
When it comes to plumbing solutions in Sterling Heights, Frost & Kretsch Plumbing is your go-to choice. Located at 47212 Jefferson Ave, New Baltimore, MI 48047, they have built a solid reputation as the dependable plumbing company in the area. With a commitment to top-quality service, a team of experienced professionals, and a convenient location, they are the plumbers you can rely on.
A Diverse Range of Plumbing Services
Frost & Kretsch Plumbing offers a comprehensive range of services to address all your plumbing needs. From fixing leaky faucets to tackling stubborn drain clogs and handling more complex plumbing challenges, their skilled team is equipped to handle it all.
Friendly and Responsive Customer Support
Dealing with plumbing problems can be stressful, but Frost & Kretsch Plumbing is dedicated to making the experience as hassle-free as possible. When you reach out to them at (586) 675-0097, you can expect a friendly and helpful response. They are ready to assist you and will work with your schedule to set up a service call that suits your needs.
Utilizing Advanced Technology for Efficient Solutions
In the ever-evolving world of plumbing technology, Frost & Kretsch Plumbing stays ahead of the curve. They utilize the latest equipment and techniques to swiftly diagnose and resolve plumbing problems. Their commitment to innovation ensures that you receive top-notch service.
Explore Their Website for More Information
For additional information about Frost & Kretsch Plumbing, including their plumbing services, customer testimonials, and even some DIY plumbing tips, visit their website at https://fkplumbing.com. It's a valuable resource for anyone in Sterling Heights seeking plumbing solutions.
In summary, when you're in need of a reliable plumbing company in Sterling Heights, Frost & Kretsch Plumbing is your trusted choice. They offer reliability, a wide range of services, excellent customer service, and the latest technology to address your plumbing issues. The next time you encounter a plumbing problem, don't hesitate to contact them at (586) 675-0097. Frost & Kretsch Plumbing is your dependable local partner for all your plumbing requirements, always ready to assist when you need it most.
Your Local Plumber For All Your Needs