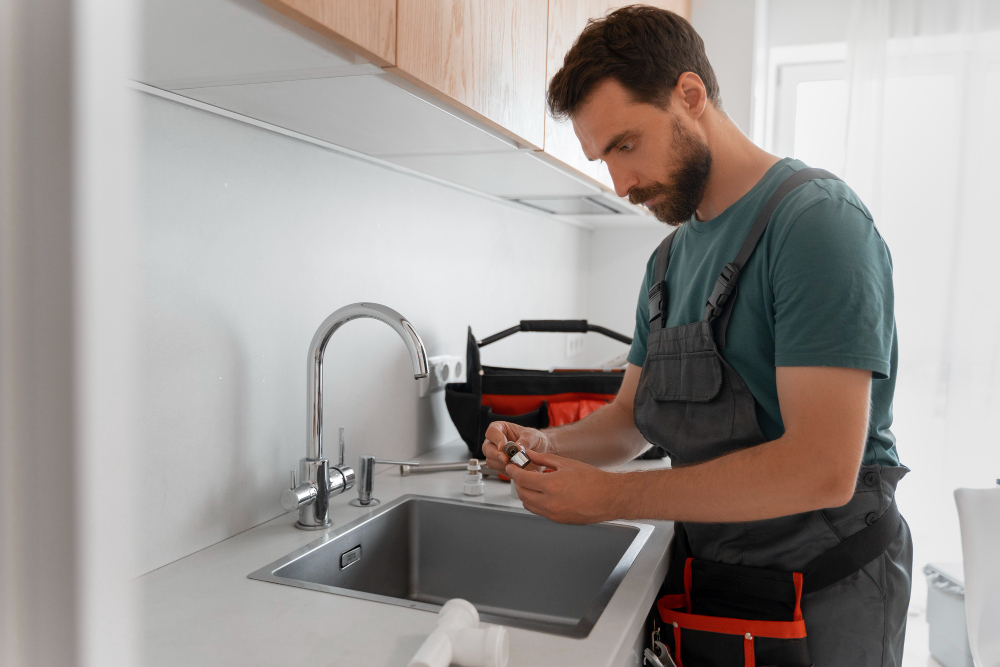 Frost & Kretsch Plumbing: Your Local Choice Among Plumbing Companies Near Me in Sterling Heights
Frost & Kretsch Plumbing: Your Local Choice Among Plumbing Companies Near Me in Sterling Heights
Your Trusted Local Plumbing Company
When it comes to plumbing problems in Sterling Heights, you want a dependable local company to turn to. Frost & Kretsch Plumbing, located at 47212 Jefferson Ave, New Baltimore, MI 48047, is your trusted solution for all your plumbing needs. With a commitment to quality service, a skilled team, and a convenient location, they are the go-to choice for residents searching for plumbing companies nearby.
A Wide Array of Plumbing Services
No plumbing problem is too big or too small for Frost & Kretsch Plumbing. They offer a comprehensive range of services to cater to all your plumbing needs. Whether you're dealing with a minor leak, a stubborn drain blockage, or a more complex issue, their experienced team can handle it all.
Friendly and Responsive Customer Service
Dealing with plumbing problems can be a stressful experience, but Frost & Kretsch Plumbing is dedicated to making the process as smooth as possible. When you give them a call at (586) 675-0097, you'll be met with a friendly voice on the other end of the line. They are ready to assist you and will work with your schedule to set up a service call that suits your needs.
Utilizing Cutting-Edge Technology for Efficient Solutions
In the ever-evolving world of plumbing technology, Frost & Kretsch Plumbing stays at the forefront. They employ the latest equipment and techniques to quickly diagnose and resolve plumbing issues. Their commitment to innovation ensures that you receive top-notch service.
Explore Their Website for More Information
For additional details about Frost & Kretsch Plumbing, including their plumbing services, customer testimonials, and even helpful DIY plumbing tips, visit their website at https://fkplumbing.com. It's a valuable resource for anyone in Sterling Heights seeking plumbing solutions.
In summary, when you're searching for plumbing companies near you in Sterling Heights, Frost & Kretsch Plumbing is your local choice. They offer reliability, a wide range of services, excellent customer service, and the latest technology to address your plumbing needs. The next time you face a plumbing problem, don't hesitate to contact them at (586) 675-0097. Frost & Kretsch Plumbing is your dependable local partner for all your plumbing requirements, always ready to assist when you need it most.
Your Trusted Richmond Plumber – Frost & Kretsch Plumbing