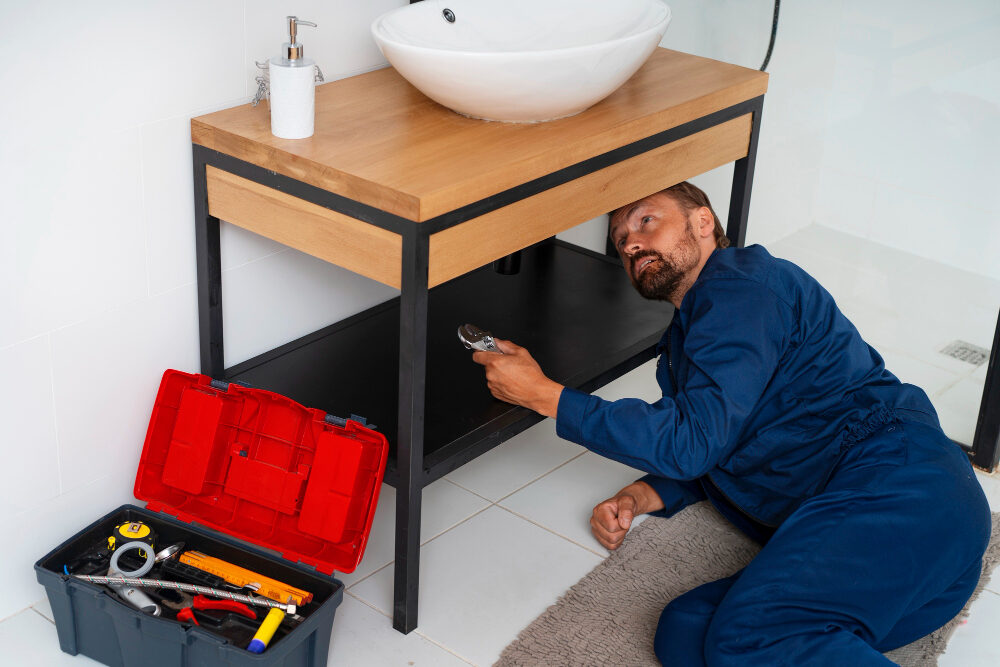 Frost & Kretsch Plumbing: Your Go-To Plumbers Near Me in Sterling Heights
Frost & Kretsch Plumbing: Your Go-To Plumbers Near Me in Sterling Heights
Your Local Plumbing Heroes
When plumbing problems strike in Sterling Heights, finding a trustworthy plumber nearby is a must. Frost & Kretsch Plumbing, with their reliable services, is the go-to choice for residents looking for plumbers in the area. With their commitment to excellence, highly skilled team, and convenient location at 47212 Jefferson Ave, New Baltimore, MI 48047, they are the plumbers to call when you need them most.
A Wide Range of Plumbing Services
No plumbing issue is too big or too small for Frost & Kretsch Plumbing. They offer a comprehensive range of services to address all your plumbing needs. Whether it's a leaky faucet, a clogged drain, or a more complex problem, their skilled team can handle it all.
Friendly and Accommodating Customer Service
Dealing with plumbing problems can be stressful, but Frost & Kretsch Plumbing aims to make the experience as smooth as possible. When you reach out to them at (586) 675-0097, you can expect a friendly and helpful response. They are ready to assist you and will work with your schedule to arrange a service call that suits you.
Utilizing Advanced Technology for Efficient Solutions
Plumbing technology is always evolving, and Frost & Kretsch Plumbing is determined to stay ahead of the curve. They use the latest equipment and techniques to swiftly diagnose and resolve plumbing problems. This commitment to innovation ensures that you receive the best service available.
Visit Their Website for More Information
For additional details about Frost & Kretsch Plumbing, their plumbing services, customer testimonials, and even some DIY plumbing tips, explore their website at https://fkplumbing.com. It's a valuable resource for anyone in Sterling Heights seeking plumbing solutions.
In summary, when you're in search of plumbers near you in Sterling Heights, Frost & Kretsch Plumbing is your trusted choice. They offer reliability, a wide range of services, excellent customer service, and cutting-edge technology to address your plumbing issues. The next time you face a plumbing problem, don't hesitate to reach out to them at (586) 675-0097. Frost & Kretsch Plumbing is your dependable local partner for all your plumbing needs, always ready to help when you need it most.
Frost & Kretsch Plumbing: Your Reliable Plumbing Company in Clinton Township